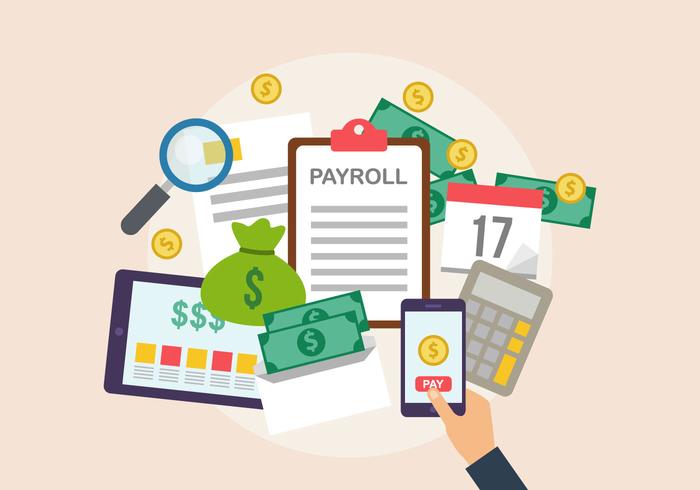 Most business owners nowadays no longer handle their staff's payment internally. They prefer to hire external help in the form of professional payroll services to handle such tasks. This comes with its own benefits as it affords smaller businesses the opportunity to outsource such tasks while they focus more on their primary objectives of production.
Professional payroll services are of different types, and if you are thinking of employing one or some but not sure which to, then this article might help you in some way.
Types of Payroll Services
Payroll Processing: This is probably the most sought after professional payroll services that are being offered today. Basically, it involves calculating the total amount of wages that is due to each worker (full-time staffs, contractors, or freelancers) when each payday arrives. It might seem straightforward at first, but it really isn't after you've had to factor in bonuses, deductions, wage policies, taxes, and the IRS before arriving at each worker's net pay.
This task can get cumbersome and complicated real fast. As such, for small and medium-sized businesses, it would be better if this task is outsourced to firms that are specialized in carrying them out.
Workers PTO Management: PTO here refers to Paid Time Off or Personal Time Off. It is a certain number of days off that workers are entitled to, depending on how long they have been with an organization. The workers are left to use their time off for anything they wish to. Many companies are now using PTOs as a replacement for both vacation and sick days. What professional payroll services does in this regard is to help a company to keep track of each employee's eligibility as per their PTOs, i.e., how much they are entitled to and how many they've used out of the number of days allotted to them.
Complete Workplace System Integration: some of these payroll services facilitates a seamless workplace by integrating several payroll-related programs that their clients might have already been using. Since many of these payroll services are high-tech oriented, it is easy for them to integrate a company's accounting software, time and attendance systems, and human resources into the payroll system they have put in place. This makes the payroll service as efficient as it can be and thus ensure that the employees have no cause for complaint.
Email Alert Service and Reporting: this is just an additional service that payroll service providers add to their packages to ensure that their clients are always up-to-date with all payroll related activities and any issue that might come up. Wherever clients and customers are involved, communication is always key, and this additional service ensures that payroll service providers and their clients are always on the same page.
Mobile Payroll Processing: with technology being what it is today, a payroll service provider can easily set up a payroll program that business owners can easily run and operate from their smartphones or tablets, as long as there is an internet connection.