I am sure at some point in time you might be curious to know whether or not you have any entrepreneur's trait? Let's find out with the help of your sun sign
These are born entrepreneurs. They are always ready to take risks and in a real sense a 'warrior'. They don't take a lot of time in executing their plans. They are always ready for new experiences. They don't fear anything and are up for a fight in terms of good work. Mukesh Ambani is an aries, which is the greatest example one can give.
Their habit of looking for a result and not a response makes them successful entrepreneurs. They don't seek validation from people which is a great trait. They can work long unusual hours and put in their best efforts to make their goals fulfilled. Mostly these are found to be venture capitalists. Just a little bit of patience and you can be another mark Zuckerberg. There is no going back once they set their goals.
They wish to learn about business from every possible angle. These are amazing communicators and go-getters. These focus on every minute detail of the project to make it a success. Mostly, these flourish in the field of writing. These like to come up with the plan with full clarity. Donald Trump and Anil Ambani are famous Gemini entrepreneurs.
You are very selective at choosing your employees or investors. You don't take any kind of bullshit and talk straight to the point. You only allow those people to enter who you think to have a strong and real vision for your business. You have great memories. You keep asking yourself hypothetical questions which can be very fruitful at your work. Their habit of always thinking of imaginary situations makes them responsible. For you, there is only one to success and that is passion and a huge vision.
They are good at risk-taking and don't play safe all the time. One thing that makes them immediately noticeable is their showmanship. They are often natural leaders who prefer to delegate rather than implement. They are super gracious and an expert at overcoming all kind of adversities. Narayan Murthy and Sachin Bansal are the famous Leos who are successful entrepreneurs. They have this commanding nature which makes them a fit to become a leader.
Be happy guys! According to a list of billionaires by Forbes, the majority of them are Virgo. They have to do something productive every day, be it weekend as well. Staying highly focused on their aim, they know how to achieve their dreams. They give business top priority.  Everything else comes after business in their priority list. If your boss is a Virgo and you really want to be in their good books just make sure that you respect their decisions.  Famous Virgo successful entrepreneurs include Warren Buffet and Larry Ellison who have razor beam kind of focus level.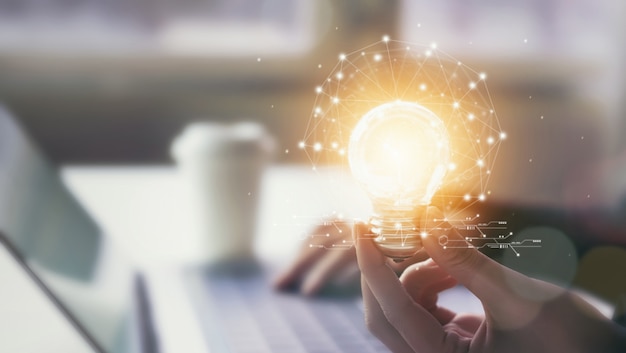 These people are a pro at keeping their relationship with their employees for a long time frame. This is mainly due to its cooperative nature. They avoid dirty fights and are a true gentleman.  They love working in groups rather than a sole proprietorship.  This also works for them as they are quite fair and unbiased when it comes to making decisions. If any kind of an argument arises, they like to end there and then and not touch old wounds. They win the trust of their people and have absolutely no problem in sharing their profit. Sam Walton can be a great example.
They are best at making money-related decisions. They give huge importance to quality They end up in things like analyzing and investing.  At times, they can be shrewd. Famous people who have this 8th house of investment are Shahrukh khan and Nita Ambani.
These are a great combination of Strong intellect and curious minds. They do not compromise with anything when it comes to their business. They are always looking for new opportunities. If you be optimistic and have faith in your abilities you may reach heights. Philosophy is their forte. Manish Malhotra is a Sagittarius.
You are not lucky in this field but if you work hard, you can be a great success. You are really good with your finances. They always like to surround themselves with successful people who are highly ambitious but don't like to be a boss. Michael Newton is one of them.
They don't have the habit of looking in the past. Once they start a project, there is no looking back. Their well-spoken behaviours make them a gem.
They do not give much focus on profit and loss. They are amazing in expressing themselves.